Take a moment to continue to reflect on where we're at at this moment in time – the last year has brought on an entirely new variety of feelings and emotions - and ultimately has positioned us to stop and re-assess the value of things and experiences.
This idea prompts us to take into consideration where we find all of our sustenance and belongings; whether that be our food and how its sourced, our clothing and the conditions in which they are created, or even down to our furniture and its sustainability.
When thinking about this idea, it brought to mind a few of the local purveyors and inspiring and talented artisans who take the time and energy to create and craft these beautiful works.
Scroll down for some of our favorites we will continue to bring you more sustainable home inspiration in the weeks to come.
(If you are a maker who would like us to share your creations, please email us at
[email protected]
)
---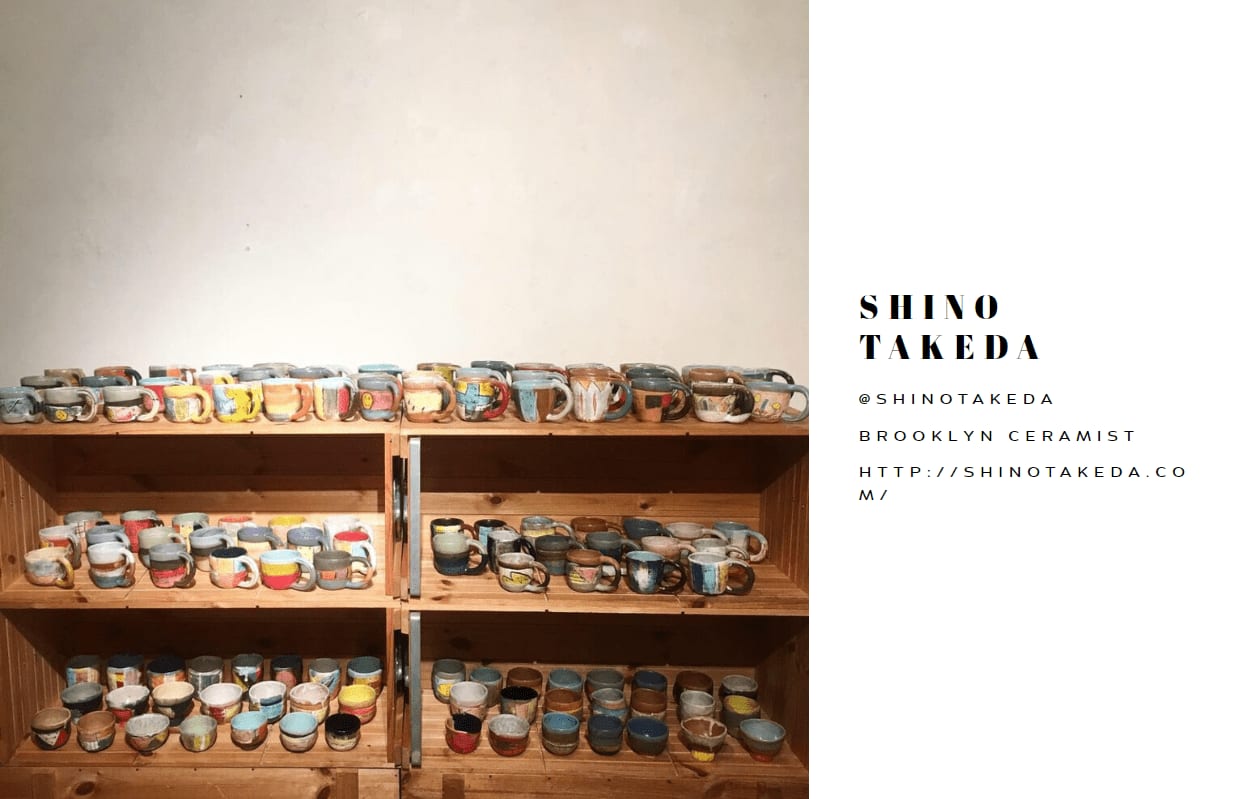 Japanese-born and Brooklyn local, Shino Takeda cites feeling the seasons change and immersing herself in the colors she sees as the source of the inspiration behind her traditional coil-built ceramics.
These truly unique pieces will add a vibrant and unique touch to your home decor with the inevitable question following, where did you get this?!
---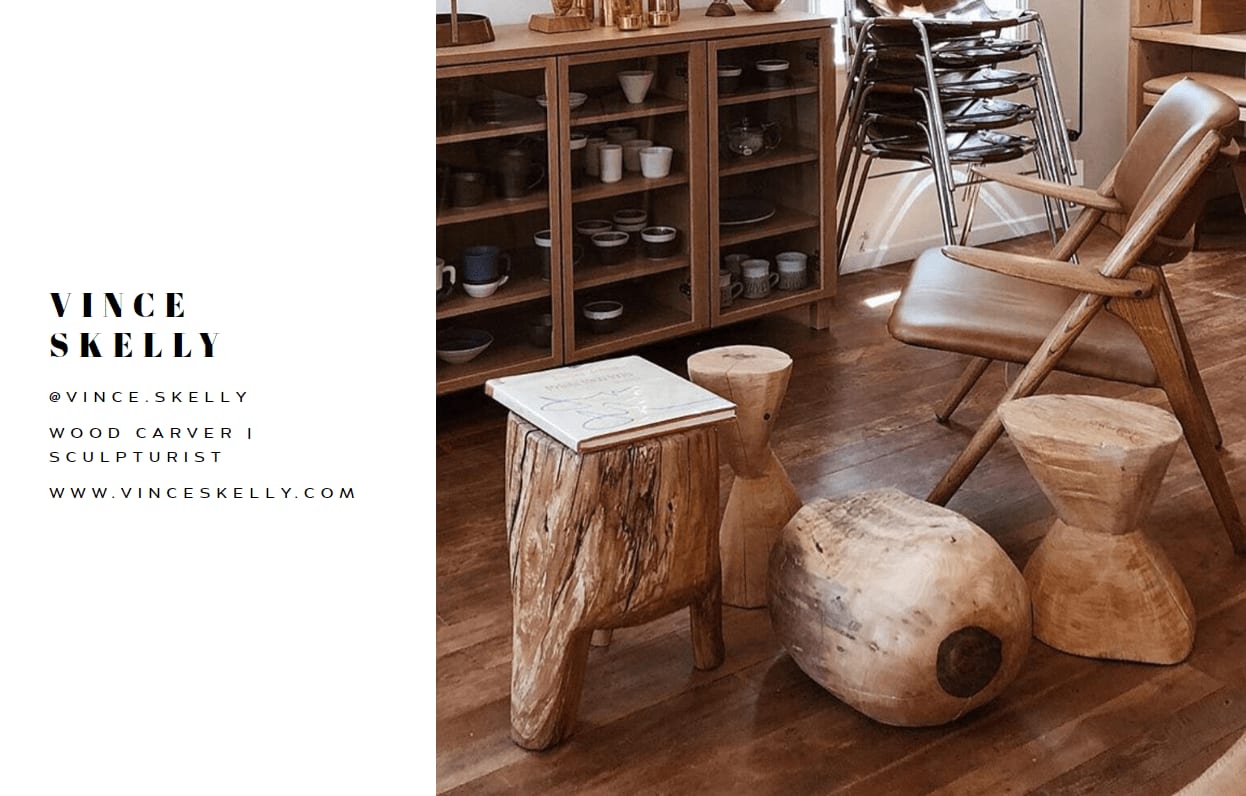 Wielding a chainsaw using the subtractive-sculpting process, Vince Skelly's primitive style comes straight from his hands and a single wood block. Turned into something seriously exquisite these pieces are one-of-a-kind and truly transformative.
---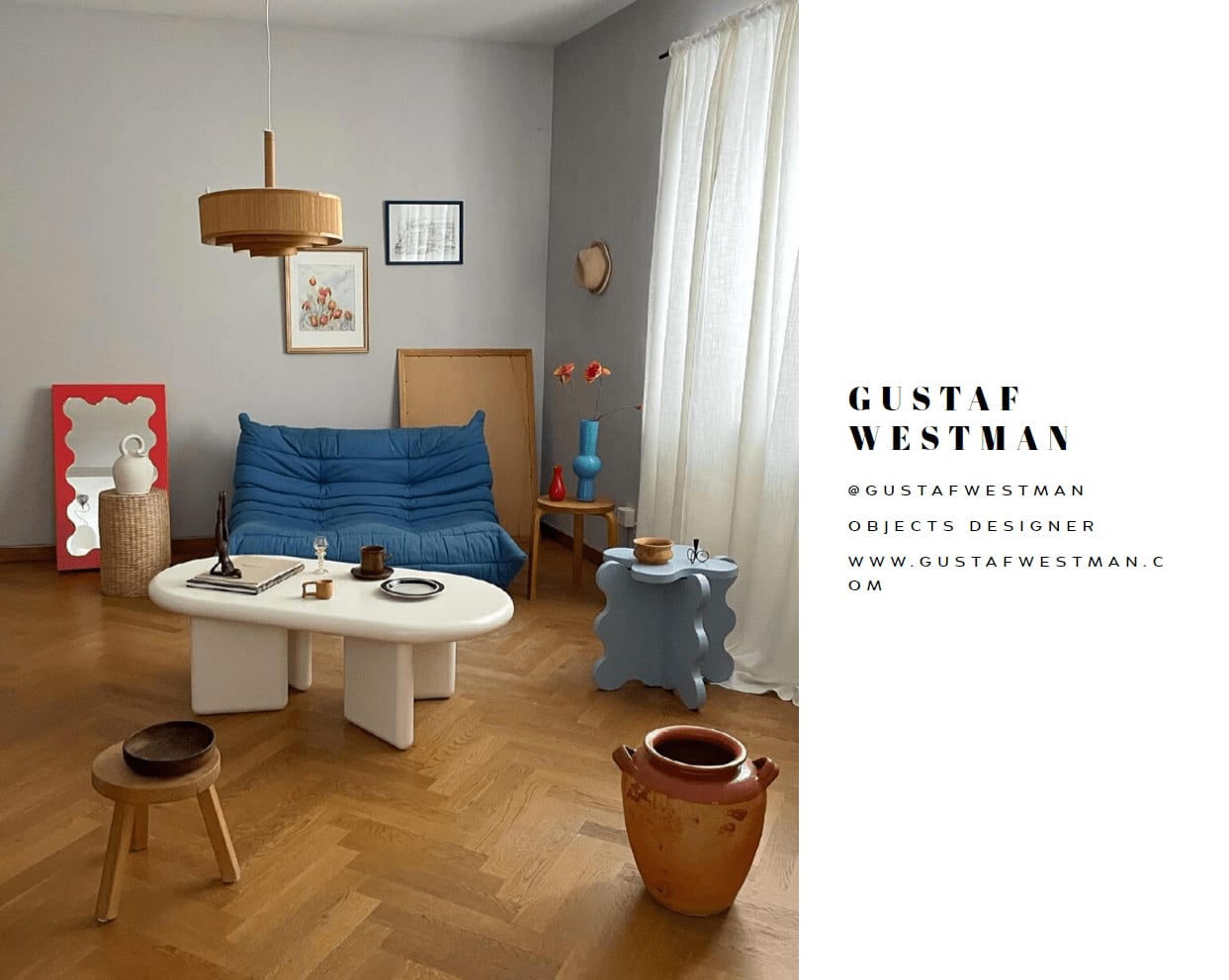 Swedish designer Gustaf Westman has a profound approach to working with the idea that high-quality design should be "inclusive and inspire people to be creative." And inspiring it is just that.
From the full-length mirror to the coffee tables and all the works in between - these works can be seen popping up in the homes of some of the most popular collectors and design influencers alike.
---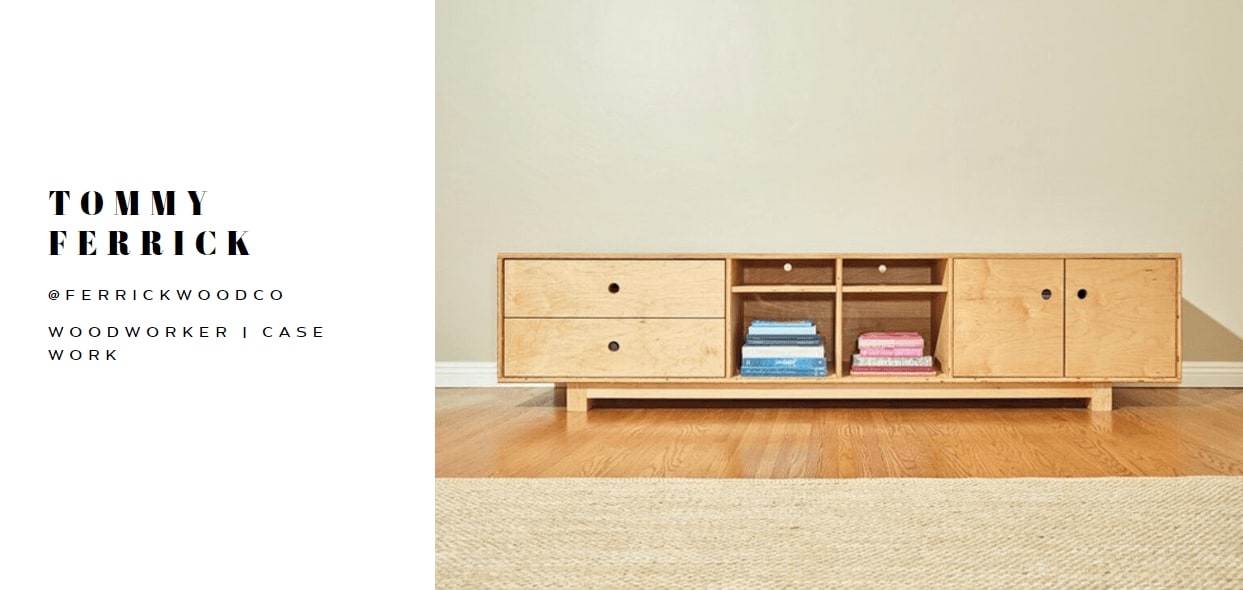 Custom woodwork, custom casework, there's nothing Tommy Ferrick can't do. Specializing in all things wood - Ferrick is one of that jack-of-all-trades kind of craftsmen. His work varies in style and types of wood and if it's not custom-designed furniture and spaces he's building, he sells custom cutting boards and all of it is one of a kind and beautiful.
---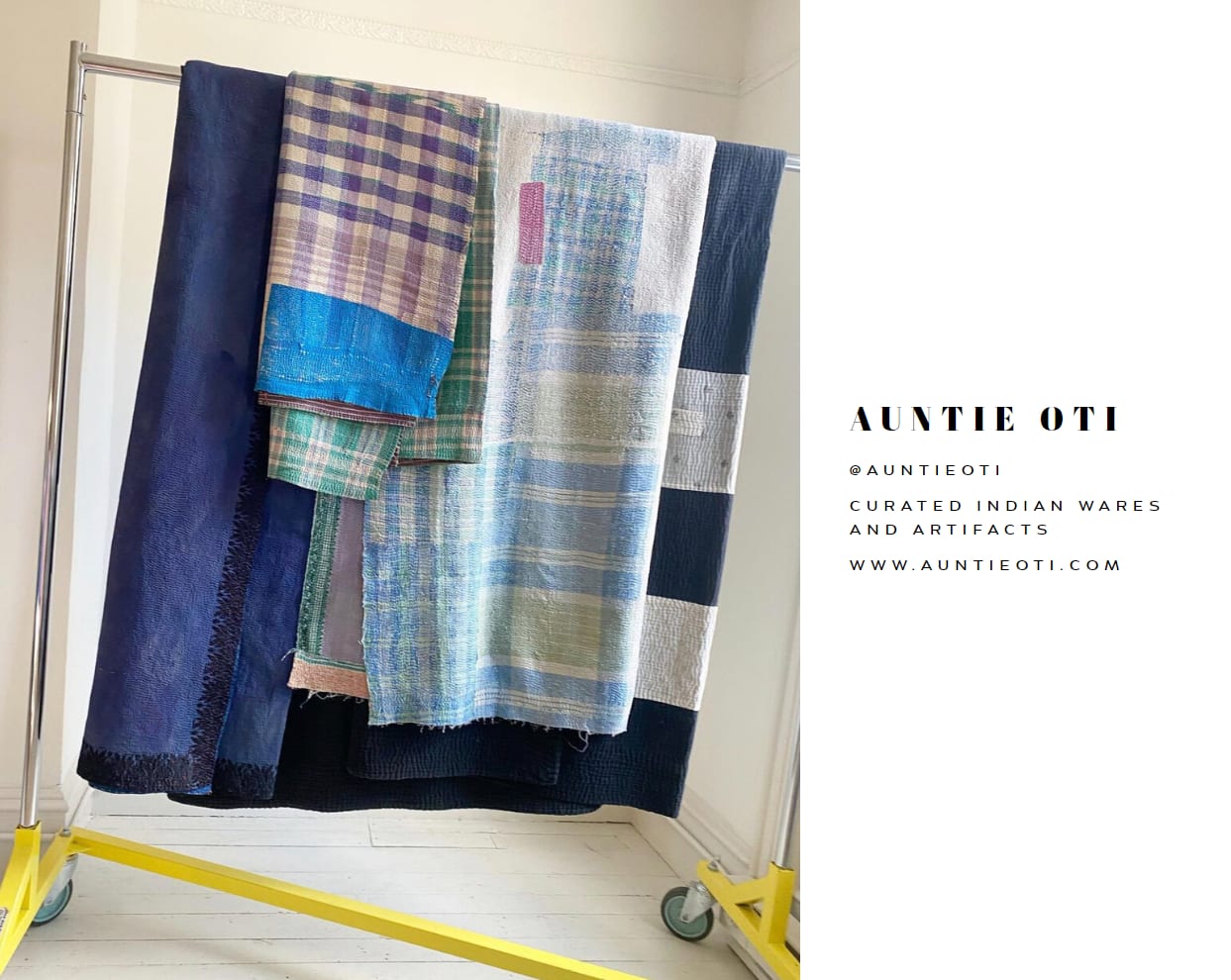 Sourcing everyday Indian items, Auntie Oti is your online destination for the most perfectly curated site of handmade bedding, clothing, and vintage wares. Using traditional techniques, all of the hand-crafted items are carefully sourced and selected with care to add the perfect touches throughout your home and wardrobe.
And the quilts are so soft.
---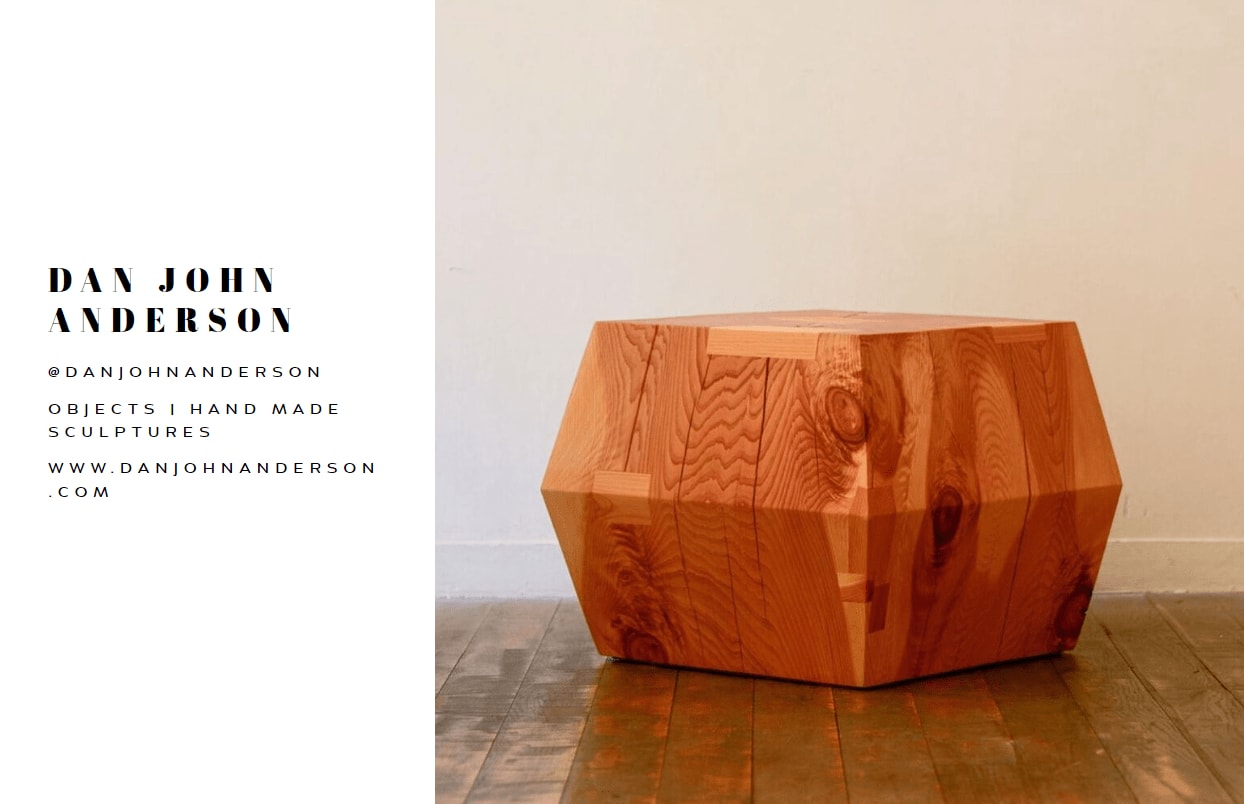 Sculpture artist Dan John Anderson is a force of nature. Having studied at the Oregon College of Art and Craft he moved to Joshua Tree, California, where his journey began making large-scale handmade sculptures and unique objects. These multi-functional works of art truly personify the beauty of nature in its organic form.